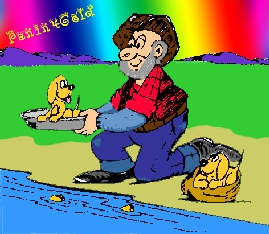 Welcome to Panin 4 Gold Kennels, located in Upstate New York.
I NO LONGER AM BREEDING PUPPIES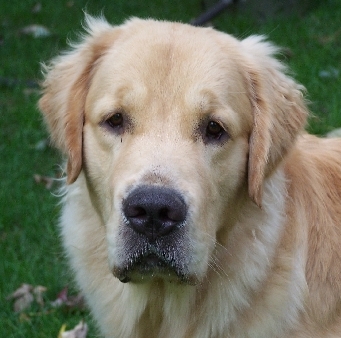 I am a small Hobby Kennel in up-state New York, located between Buffalo and Rochester, who breeds very selectively, with temperment and health as my biggest priority, following the guidelines of the Golden Retriever Club of America, and the Golden Retriever Club of WNY, in which I am a member. I have had the pleasure to love and be loved by Golden Retrievers for over 38 years. All of my dogs have their eyes, heart, hip and patella done, whether it be OFA or prelims.
For 12 years, I had the greatest pleasure in breeding Havanese. All my Havanese girls are now retired and sadly I lost my sweet stud boy, Tobi, on 1/6/2019, so I will no longer be breeding them.
My dogs are not kenneled outside, all my Goldens and Havanese live inside my home. They are a part of my family and every-day life. They are much loved and spoiled everyday. My puppies are born and raised in my living/dinning room , handled from the moment of birth, well socialized, and given lots of love. In fact, from the moment they are born, until they are ready to go to their new homes, I sleep on a reclining chair in the living room so that I am not more than a few feet away to attend to their needs.
My puppies are sold with AKC Limited Registration.
Please feel free to browse and enjoy my web-site, and I want to thank you for showing an interest in my Goldens and Havanese.
This is a great poem and it is so true. I know that I give up so much when I have puppies. Vacations are not heard of, because I don't like to leave my adults or puppies for long. I worry about my girls when they are expecting, and if I have to go somewhere, I rush back to make sure that everyone is OK. I am there for each litter when it is born to make sure that if need be I can get a puppy to take it's first breath (God willing) or rush the Mom to the vets if she can not deliver all of the pups on her own. I have bottle fed my fair share of babies and spent many a night with little or no sleep waiting for a litter to be born. I have fought for a little one's life that is having a hard time getting started and have known the heart ache of losing one I have tried so hard to save.
Breeders Prayer

I love my little puppy; she makes my house a home.
She is my very sweetest little friend; I never feel alone.
She makes me smile; She makes me laugh; She fills my heart with love . . .
Did some person breed her, or did she fall from above?

I've never been a breeder, never seen life through their eyes;
... I hold my little puppy and just sit and criticize.
I've never known their anguish; I've never felt their pain,
the caring of their charges, through snow or wind or rain.

I've never waited the whole night through for babies to be born,
The stress and trepidation when they're still not there by morn.
The weight of responsibility for this body in my hands,
This darling little baby, who weighs but 60 grams.

Should you do that instead of this . . . or maybe that was wrong?
Alone you fight and hope, one day, he'll grow up proud and strong.
You pray he'll live to bring great joy to someone else's home.
You know it's all just up to you; you'll fight this fight alone.

Formula, bottles, heating pads, you've got to get this right,
two-hour feedings for this tiny guy, throughout the day and night.
Within your heart you dread that you will surely lose this fight,
To save this little baby, but God willing . . . you just MIGHT.

Day one; he's in there fighting; you say a silent prayer.
Day two & three, he's doing well, with lots of love and care.
Day four & five . . . he's still alive; your hopes soar to the heavens.
Day six he slips away again, dies in your hands, day seven.

You take this little angel, and bury him alone.
With aching heart and burning tears, and an exhausted groan,
You ask yourself, "Why do this? . . . Why suffer through this pain?"
Yet watch the joy your puppies bring, and everything's explained.

So, when you think of breeders and label them with "Greed,"
Think of all that they endure to fill another's need.
For when you buy your puppy, with your precious dollars part,
You only pay with money . . . while they pay with all their heart.

.... Author Unknown....
.